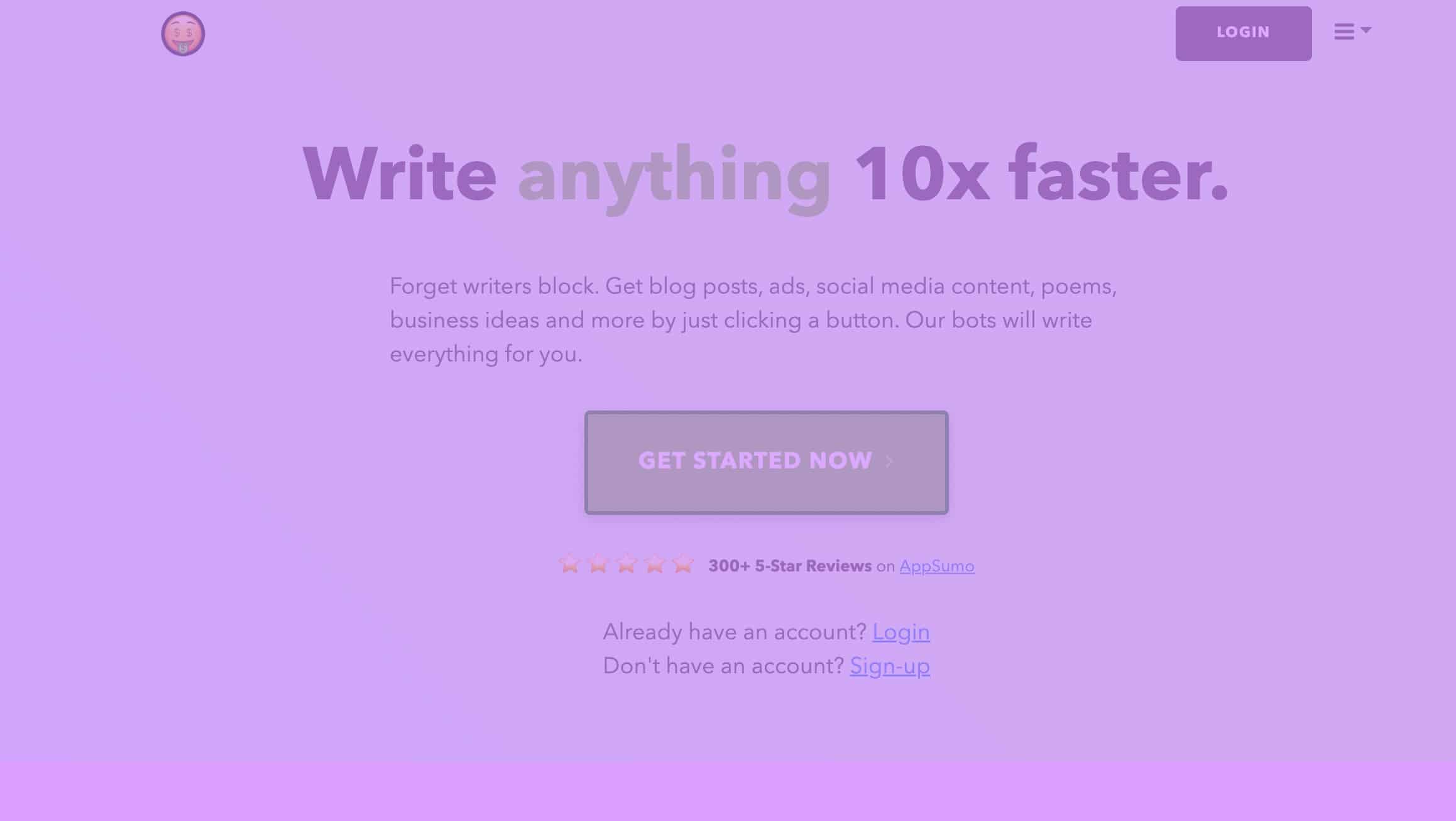 If you are looking for an honest and unbiased review of the AI content writing software Nichesss, you have come to the right place.
Nichesss is an AI writing tool that can help produce content with ease.
Nichesss is one software I tried out this year, and I was somewhat impressed with what this software has to offer.
Before trying out this software, I discovered that there were little to no reviews on this software, and the only ones available were quite biased in their reviews.
So I decided to detail a very honest review of this software.
In this article, I will be writing about all the features, benefits, and drawbacks of this AI software. I will also be highlighting my experience using this software for the first time, and everything I noticed with this software.
What is Nichesss?
Nichesss also written as Niches$$ is a cloud-based AI content writing software that is built on the latest GPT-3 technology to develop content such as business plans, valuable niches, marketing copies, social media, cooking recipes, blog posts, articles, etc.
This software was created by Malcolm Tyson in December 2020. 
Tyson designed this software as a tool that can help business owners, entrepreneurs, marketing professionals, and anyone who wants to create a range of content without stress.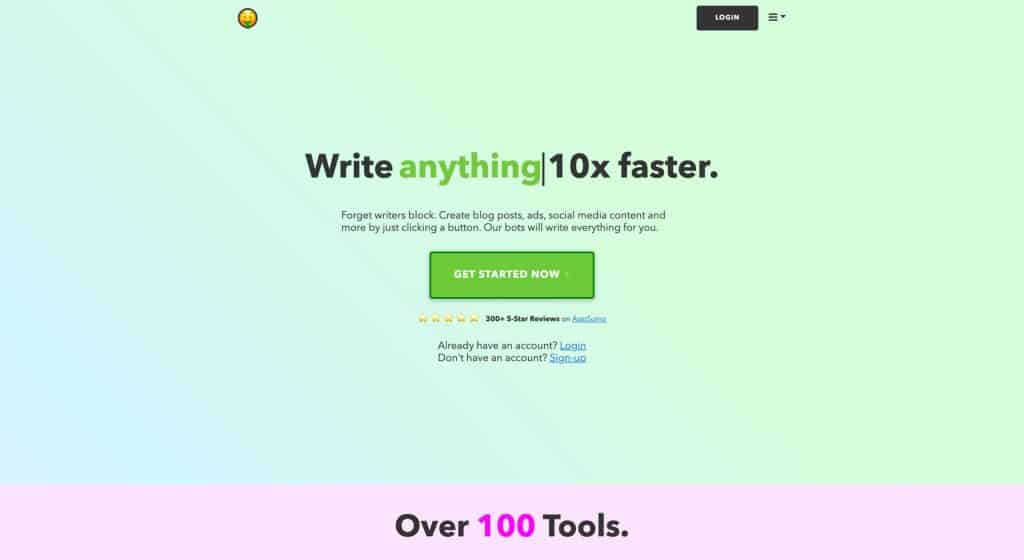 Nichesss makes use of Google Translate to help you create content in multiple languages such as French, Spanish, German, Italian, Portuguese, English, and Dutch.
With this, you can generate articles for your clients whose native language isn't English.
One of the major reasons I liked this software was that it gives you a 30-day free trial of the software as a new user before committing to a paid plan.
Nichesss has over 150 tools and templates in its Library, and this makes sure that you can create great content from start to finish without the help of a third-party plugin.
Nichesss integrates with: Facebook Ads, Google Ads, YouTube, and a good number of third-party tools. You can create 100% unique articles on any topic
Who is Nichesss Best For?
As an amazing platform that offers creative and various writing features and templates.
Nichesss is best for small business owners, bloggers, content creators, marketing professionals, students, or individuals who are looking forward to crafting high-quality content without having to go through the stress of writing it themselves.
And also, social media managers and affiliate marketers can take advantage of this software in crafting engaging content.
Key Features of Nichesss
Nichesss has a lot of features that can make content creation so much easier. Now let's look at the main features of Nichesss:
1. AI Technology
Nichesss is built on Open AI's GPT-3 model.
This AI technology used by Nichesss is designed to mimic the way human writers think and work, resulting in copies that are both natural-sounding and effective.
It allows you to generate high-quality, engaging copy for various types of content, including emails, ads, product descriptions, and more.
2. Multiple Languages
Nichesss allows you to create content in different languages.
This feature is important if you have clients whose first language isn't English. To grow in the global market, you will have to meet your client's needs.
Some of the languages Nichesss support are; French, Dutch, German, Italian, Portuguese, Spanish, English, etc.
3. Ads Creation
It also helps in generating content for paid ads on platforms like Facebook, Google, Instagram, and Twitter.
Nichess is good at creating attention-grabbing headline text, highlighting key selling points, and also helps in encouraging user engagement and conversions.
Online Businesses can create ad campaigns at scale using AI-generated text.
4. Long-Form Editor
You can create long-form content with Nichess. This software is very popular for its long-form editor. This editor helps in creating original long-form content of any type in a short time.
5. SEO-Optimization
Nichesss has inbuilt SEO tools that are effective in keyword research and any other SEO strategy you want to implement in your content.
This feature helps you create SEO-ranking content that can rank on the first page of Google's search engine.
6. Bulk Content Generation
With this feature from Nichesss, you can create multiple contents of the same type with ease.
All you need to do is input the keywords of the content you wish to produce multiple times, and it will start generating the content immediately.
7. AI Images
You can generate images of any type that can go well with your content on Nichesss.
Nichesss helps you generate images using its AI. These images are copyright free and can be used in any of your copies or content.
All you need to do is to input the description of the image you want, the style of the image, and the medium of the image. Once you are done, it will produce images for you to select from.
8. Content Generators & Templates
Nichess is a software that provides you with up to 150 tools and templates. This is so exciting because it meets the needs of anyone looking at creating content for any platform.
Some of its content generators are; Blog post title generators, CTA, FAQ generators, command executors, table of content generators, etc.
It also offers tools like sentence rewriters, grammar checkers, keyword checkers, SEO tools, etc.
9. Lifetime Deal
This is one of the best features of this software. This software offers a Lifetime Deal, which can be paid once. It also provides a 30-day money-back guarantee to go alongside this offer.
This lifetime deal costs $59 and you only get to pay once. This is arguably a very cheap offer compared to other AI writing tools that offer lifetime deals.
Here you have unlimited access to all its tools and templates. You also get updates whenever the software updates its tools and templates.
As a business owner, marketing professional/agency, or just someone looking to save money purchasing AI writing software, this is a lifetime deal I will receive you to take advantage of.
My Experience Using Nichesss
The first time I heard about Nichess, I was wondering what type of software it was because I rarely saw reviews about it.
Then I decided to check it out myself and was impressed with the 30-day free trial Nichesss offered, and it didn't require my credit card to access.
This gave me a good amount of time for me to completely get familiar with all the features of this tool. I tried out some tools like the sentence rewriter, the AI image generator, and the rest, and I was impressed.
I was not into the User interface, because it is very basic in my opinion.
Regardless, the software was easy to use and understand. The long-form editor is my favorite tool. It is one of the best tools on this software I will recommend for anyone writing an ebook, article, or novel to use.
Nichesss Pricing
This software has two distinct plans which include;
Rookie Plan
Intermediate Plan
Pro Plan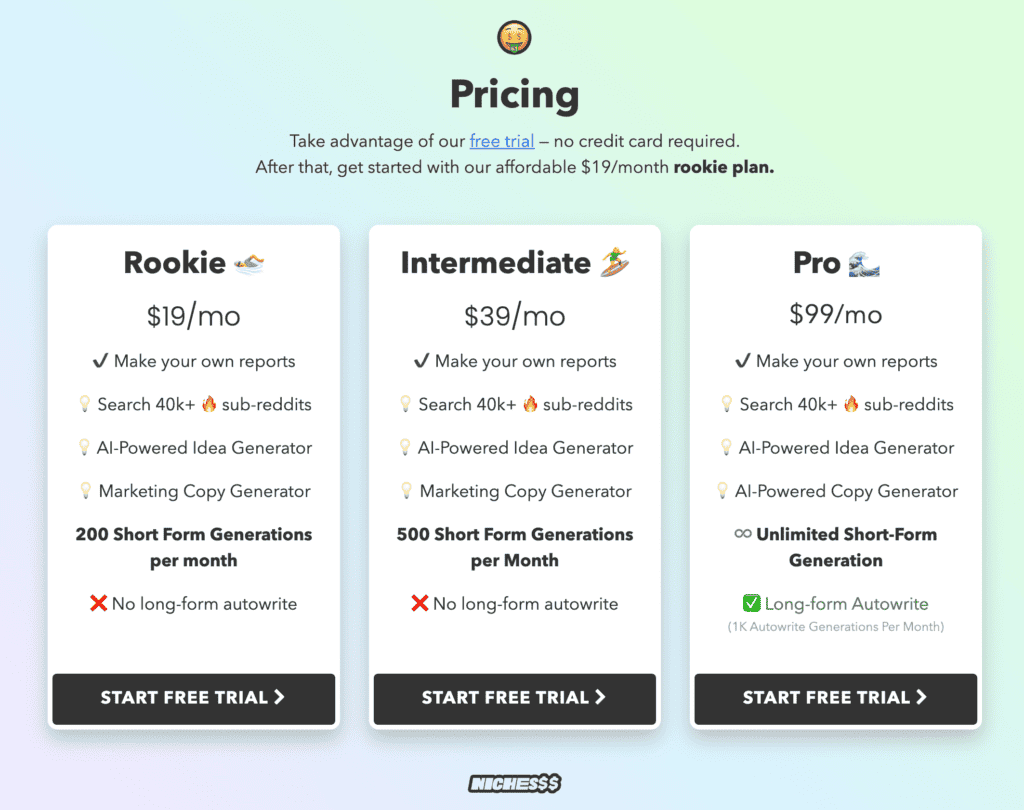 Rookie Plan
This plan is a good start for people who are very new to this software. Here, you're offered a 30-day trial and it surely does not require your credit card to access it. It costs $19 per month.
If you decide to go for the yearly plan, you get to save up to 10% of your money.
In this plan, you can access the following features;
An AI Idea Generator,
A Marketing Copy Generator,
Ability to generate 200 Short Form content per month.
Ability to make your own reports
Can search up to 40k subreddits
Intermediate Plan
This is the mid-range pricing plan on Nichesss. This plan also gives you access to the 30-day free trial. It costs $39 per month.
It is slightly different from the Rookie plan, in that you have access to:
An AI Idea Generator,
A Marketing Copy Generator,
Ability to generate 500 Short Form content per month.
Ability to make your own reports
Can search up to 40k subreddits
Pro Plan
This is the highest pricing plan on Nichesss. This plan also gives you access to the 30-day free trial. It costs $99 per month.
It has more features than its previous pricing plans. Here you have access to:
An AI Idea Generator,
An AI Copy Generator,
Ability to generate Unlimited Short Form content per month.
Ability to make your own reports
Can search up to 40k subreddits
100k words per month on its Long Form Autowrite.
How to Get Nichesss Free Trial
To access Nichesss for free, use the steps below;
Visit Nichesss and click on Start my free trial
Once you click on it, you'll be required to choose one of its pricing plans
After picking a plan, you'll be redirected to a page where you need to fill in your name, email, company address, and password
To continue, you'll be required to fill in your payment details(credit card or Paypal authorization).
You won't be billed for the 30 days free trial offer, but once the trial is over, you'll be charged based on the plan you picked in Step 2. If you don't want to be charged, then endeavor to cancel your subscription on time
You can start generating your article
Nichesss API
Nichesss provides an API option that allows it to integrate into other websites and external services. Because of this, different users from large to small startups can use Nichesss when looking for a useful solution.
And also with Nichesss API, developers get to have access when it comes to integrating content creation features into their applications.
Any business owner that is looking for ways to take care of content-related tasks easily and efficiently can get accurate results with the help of
Nichesss API.
Nichesss Pros and Cons
Pros
Focuses on helping users create a profitable business.
Wide range of copywriting tools and templates.
Can create content in many languages.
It produces SEO-ranked content.
It offers a 30-day money-back guarantee.
To keep the article on track, you are allowed to include subheadings.
Cons
No refunds, except for a lifetime deal on Appsumo
Very basic user interface
AI-generated content creation lacks the mind-blowing quality that shows the difference between a blog, an article, and a Facebook Ad.
Most content generated is plagiarized.
Best Alternatives To Nichesss
1. Writesonic
This is a fast and high-quality AI content writing tool that helps generate creative content for your marketing campaign. It makes use of OpenAI's GPT-3 technology.
Writesonic has all the important tools you will need to create decent content of any type such as blog posts, social media posts, email subject lines, etc.
It has over 80 writing tools and templates and can help you generate content in over 100 languages.
2. Jasper AI
This is an AI writing tool that helps to generate SEO-ranked copies and content. This tool provides a plagiarism and SEO tab.
Jasper's pricing plans are less expensive than Article Forge and it offers more features than Article Forge.
If you're a business owner, content creator, freelance writer, video creator, and marketer then this tool is for you.
Jasper aims at making content creation easy. This tool has 50+ writing templates and supports more languages than Article Forge.
Jasper focuses on different areas but Article Forge focuses on people who want to write blog posts better.
3. Anyword
Anyword is an AI writing assistant for creating marketing and advertising copy.
Anyword pricing plan starts at $79 per month. This comes with 30,000 credits per month, score and analytics, and one user seat.
The second plan is $239 per month. This gives you access to unlimited credits, five user seats, and everything in the basic plan.
The last pricing plan on Anyword is the Enterprise plan. This costs $999/month. It gives you everything in the previous plans and widens your options with perks like custom models, custom number of seats, brand guidelines and filters, etc
4. Rytr
This is an AI writing tool that can create any kind of content ranging from social media posts, advertisements, blog posts, song lyrics, etc.
This tool has the same aim as Article Forge and this is to help users create good content.
Rytr offers more features than Article Forge and it is a less expensive plan.
Rytr doesn't create full blog posts just like Article Forge but it can produce sections that you can use to develop a blog post.
It has a forever free trial and your credit card isn't required. You can add a Chrome extension to the tool.
5. ChatGPT
ChatGPT is a high-quality AI writing and coding tool that helps generate creative content for any of your marketing or content needs.
At the moment, it has over 100 million users, and it has a free version that is not available at the moment and a paid version that costs $20 per month.
It is a must-have for any marketer, content creator, developer, student, business, and anyone who wants to take advantage of this AI feature to generate any content, including codes.
Final Thoughts on Nichesss Review
Nichesss is a very basic AI content writing tool that can quickly produce ideas, articles, copies, and content for blogs, emails, and other media.
It has over 100 tools and templates you can take advantage of.
The major thing I like about this software is its long-form editor, which can generate over 1500 words with ease.
Outside that, it is software I won't be placed in my top 5 AI content writing software. It's a good try for marketers who don't want anything fancy but have all the tools they need to generate marketing copies with ease.